Nashua Child Custody Attorneys
Advocating for the Best Interests of Children in Nashua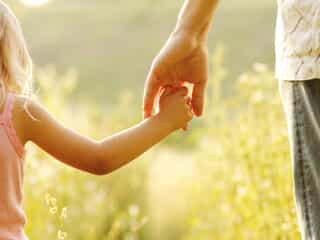 A parent's relationship with their child is an important one that deserves legal protection. When the parents of a minor child get a divorce or are otherwise separated, courts will evaluate controversies regarding a person's right to spend time with the child and make legal decisions on their behalf.
If you are involved in a case regarding competing claims concerning the custody of a child for whom you provide care, you should consult an experienced Nashua child custody attorney for legal representation. At Bernazzani Law, we have decades of combined legal experience regarding various family law matters, including child custody. Our team of Nashua child custody attorneys has the compassion, flexibility, and sophisticated understanding of New Hampshire family law to help advocate for your right to exercise custody over your child.
For more information about our Nashua child custody attorneys and our legal services, call us at (603) 261-2214 today.
What Are the Custody Laws in New Hampshire?
Statutory rules and judge-made case law govern child custody cases in New Hampshire. Custody determinations involve deciding the form of custody and whether a custody arrangement serves the best interests of the child.
Aspects of a child custody arrangement include:
Physical Custody: A parent's rights and duties while living with their child.
Legal Custody: A parent's rights and obligations for making legal decisions on a child's behalf for important matters such as education and health care.
Sole Custody: A custody arrangement where a child primarily resides with one parent.
Joint Custody: A custody arrangement where parents share either physical or legal custody.
Under New Hampshire Statutes, § 461-A:6, courts must consider the following factors in determining the best interests of a minor child:
The child's relationship with each parent
Each parent's ability to provide "food, clothing, shelter, medical care, and a safe environment"
The child's developmental needs
The child's ability to adjust to changes in school and community environment
Each parent's ability and willingness to foster the child's positive relationship with the other parent
Each parent's supportiveness for the child's contact with the other parent
The child's relationship with any other important influence on their life
The parents' ability to communicate and cooperate with each other
Evidence of abuse and its impact on the child
Incarceration of a parent
New Hampshire's policy regarding the determination of parental rights
Other relevant factors
Consult Bernazzani Law for Compassionate Legal Representation
If you have legal questions about your rights and interests regarding a child custody matter in New Hampshire, contact Bernazzani Law. Our legal team takes pride in delivering compassionate legal advice and advocacy for families in Nashua and throughout New Hampshire. We will provide honest counsel and zealous advocacy to help ensure you and your family's legal rights are duly considered and preserved.

To learn more about how Bernazzani Law can help you, contact us online or call our office at

(603) 261-2214

today and schedule an appointment with a Nashua child custody attorney.
- Denise J.

- Marilyn R.

- Britney G.

- Darren R.

- Keith H.
Reasonability

Some attorneys portray themselves as bulldogs. However, being overly aggressive is not always effective. When a fight is necessary, we fight. But when it is clear that a negotiated or mediated solution can yield better results — and the client wants this — we do not hesitate to follow the more fruitful path.

Advocacy

This is another way of saying "we've got your back." Retain our firm, and we will advocate for you in the strongest possible manner. We are dedicated to helping you and your family.

Flexibility

Our training and experience as mediators, negotiators and litigators give us a full suite of options to bring to your legal problem. Whether a court fight or a mutually agreeable solution is in your best interest, we are flexible enough to serve you. We make ourselves available by email, phone and through our helpful and competent staff.

Empathy

We listen to our clients, and we relate to their problems — always providing clients, and their concerns, the time and attention required. We believe that understanding our clients is vital to helping them resolve those problems.