Alimony Attorneys in Nashua
Providing Strong Representation to Clients for 25+ Years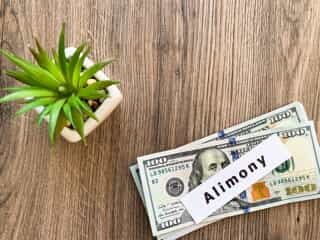 At Bernazzani Law, some of the most frequent questions we hear from divorcing and separating spouses concern money.
These questions include:
"What will happen to the house, the cars, and the retirement accounts?"
"How will I make ends meet without my spouse's income?"
"My spouse cheated on me. Can I obtain more alimony because of this?"
We help clients retain as much control as possible in their postmarital asset divisions. We also assist clients who seek alimony or want to avoid making payments, depending on the situation.
To learn more about how we can assist you, call Bernazzani Law today at (603) 261-2214 or contact us online. Our Nashua alimony lawyers stand ready to help you.
The Property Division Process & Alimony
In New Hampshire and Massachusetts, financial assets, physical possessions, and real property that spouses acquire during the marriage are distributed equitably between them as part of the divorce. The "division of assets" or "asset distribution" is performed by a judge when a divorce is taken to court, but it can also be resolved by the parties through mediation or a settlement.
By contrast, ongoing financial support, in the form of alimony (also known as spousal support), may be paid by one spouse to the other after the termination of a marriage, temporarily during a divorce, or following a separation.
Alimony is not required under either New Hampshire or Massachusetts law. When it is granted, it is usually based on the ability of one party to pay the other party according to his or her need. Whether or not a party receives spousal support is ultimately up to negotiations or the determination of a judge.
Generally, the party with greater childcare responsibilities, lesser earning prospects, or fewer assets is the one who is eligible to receive alimony.
The factors influencing alimony payments include the following:
Each divorcing spouse's income
The number of dependent children
The division of the assets of the marriage
Each spouse's financial liabilities and/or debts
The educational levels and/or job skills of each spouse
We Can Help Couples Resolve Disputes outside of Court
When possible, we encourage clients to resolve as many of their divorce-related financial issues outside of court, either through mediation, collaborative negotiations with an attorney, or direct negotiations. By doing so, you can save thousands of dollars in court costs and attorney fees, while also retaining more money for yourself and your family.
Our Nashua alimony attorneys work with financial professionals, including vocational counselors, accountants, and other experts in making your case for assets or support payments. We are also trained in mediation and collaborative techniques. We can help you pursue the financial results you need to move on with your life.
Call our alimony lawyers in Nashua today at (603) 261-2214 to schedule your free consultation.
- Denise J.

- Marilyn R.

- Britney G.

- Darren R.

- Keith H.
Reasonability

Some attorneys portray themselves as bulldogs. However, being overly aggressive is not always effective. When a fight is necessary, we fight. But when it is clear that a negotiated or mediated solution can yield better results — and the client wants this — we do not hesitate to follow the more fruitful path.

Advocacy

This is another way of saying "we've got your back." Retain our firm, and we will advocate for you in the strongest possible manner. We are dedicated to helping you and your family.

Flexibility

Our training and experience as mediators, negotiators and litigators give us a full suite of options to bring to your legal problem. Whether a court fight or a mutually agreeable solution is in your best interest, we are flexible enough to serve you. We make ourselves available by email, phone and through our helpful and competent staff.

Empathy

We listen to our clients, and we relate to their problems — always providing clients, and their concerns, the time and attention required. We believe that understanding our clients is vital to helping them resolve those problems.